Jay Z's 'Picasso Baby' performance to air on HBO
JUST ADDED: 5 Seconds of Summer will be rocking the stage at this year's iHeartRadio Music Festival Village in Las Vegas! The band sat down with Ryan Seacrest to break the news. Click here to buy your tickets now, before they sell out!
Listen to Jay Z on iHeartRadio
Jay Z will be exhibiting the first visuals from his latest album "Magna Carta Holy Grail" tonight on HBO. The special titled "Picasso Baby: A Performance Art Film" was shot last month when "Hova" performed his track "Picasso Baby" for an epic six hours at New York's Pace Gallery.
A trailer for the special shows appearances by celebrities such as director Judd Apatow and actor Alan Cumming, as well as performance artist Marina Abramovic. Ahead of the special, Jay is set to appear on HBO's "Real Time With Bill Maher."

"Picasso Baby: A Performance Art Film" will air tonight at 11:00 p.m. Eastern on HBO.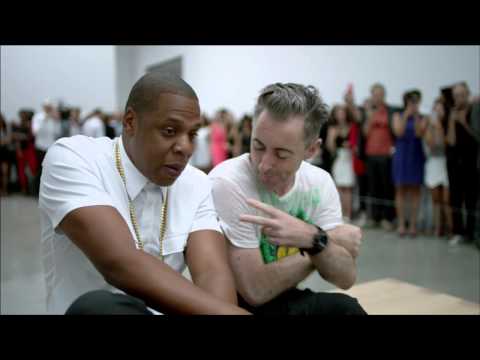 Photo Credit Getty Images